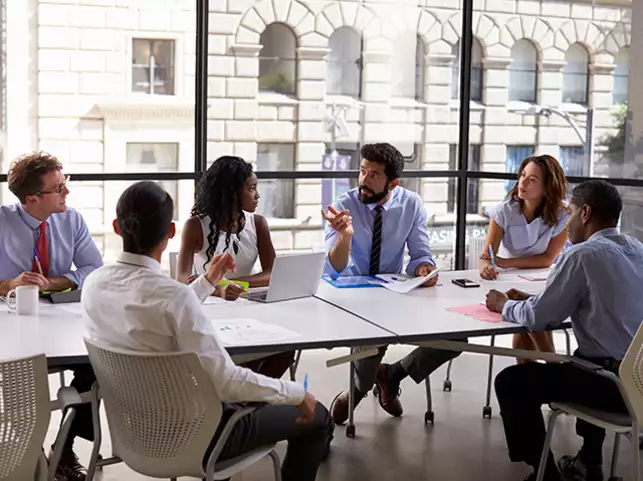 Building Executive Power, San Francisco, 17 May
Power in the workplace is key to getting things done. But most people mis-understand how to develop and use it.
Learn how to develop and bring your power in presentations, team settings, and cross-functionally. Learn how your core power does not come from your expertise and experience but from the way you "show up," present information and embrace innovation. It comes from habits of thinking and communicating that can be vastly improved.
In short, power – the essential business tool – is a combo you can learn. Starting on May 17th.
Presented by executive coach Roy Terry, this unique event gets you grounded and on-track to reliable, and soundly put more power at your disposable by enhancing your strategic thinking and your ability to call up confidence and presence.
Don't miss a rare chance in San Francisco to leap-frog past the daily grind and claim a stronger vision. What are you waiting for? In addition to the power briefing, in this informal event you will have ample opportunity to network with peers and to share and receive feedback on power questions.
Roy Terry, a popular coach in Silicon Valley, is an innovator in professional communication combining elements from pitch-craft, keynote speaking, and theater. Know as the Silicon Valley Pitch Doctor, he is a sought-after speaker and has trained winning entrepreneurs from Africa to Bangkok. He's a go-to coach for high-potential leaders at Apple, Google, eBay, Symantec, and more. He's the principal at Words & Presence, wordsandpresence.com
Enhance your power permanently by attending this unique briefing and demo where you will see power increased in minutes.
What you'll gain in two hours:
A useful introduction to professional power and executive presence
Relating power to presentations, execution, and innovation
Sample Techniques and templates that instantly elevate your value
A light lunch will be served promptly at start time. There will be networking time before and after the formal briefing. Join us and walk out with actionable new ideas and perspectives.