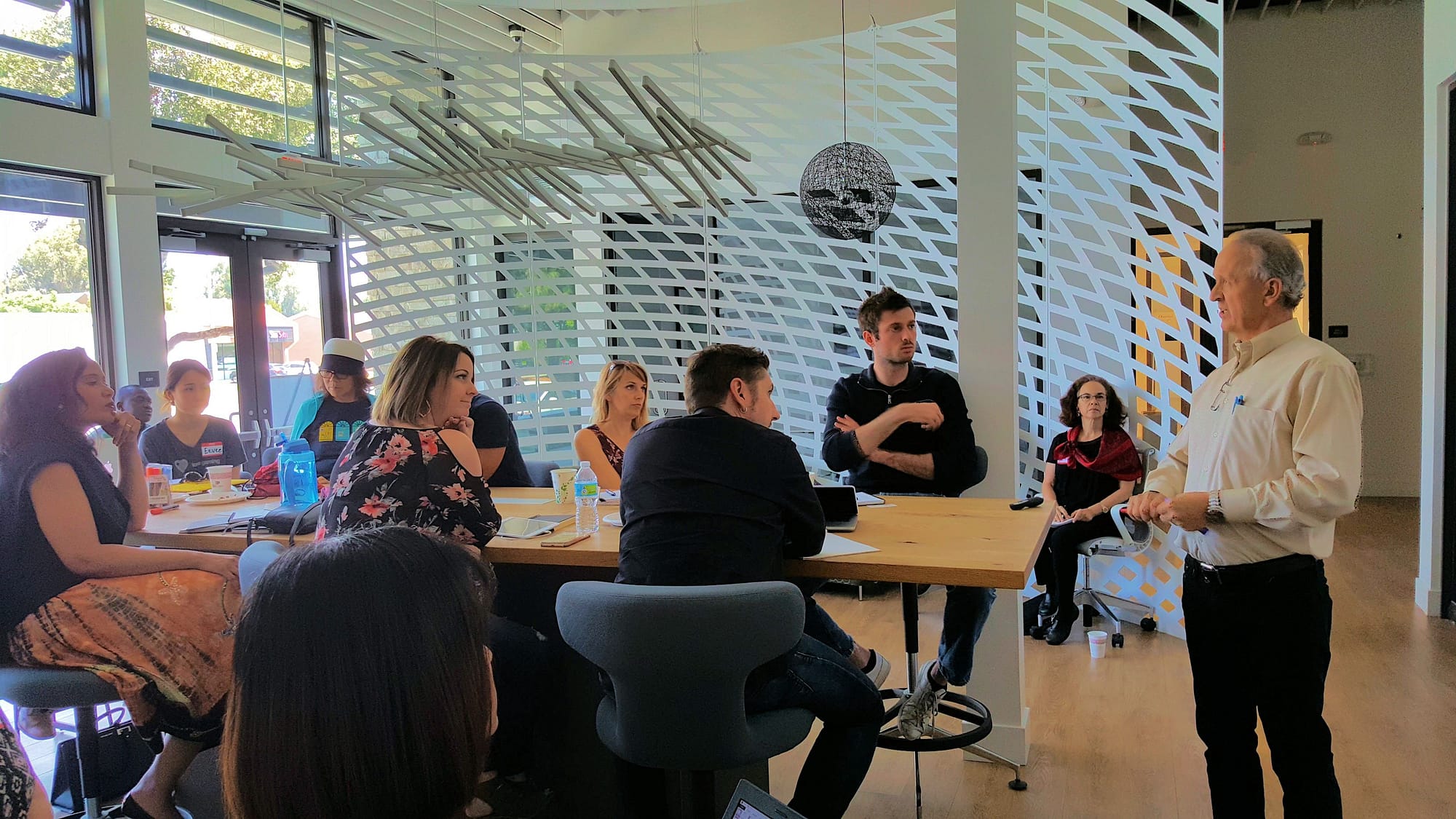 Get Smarter: 4 hours to Up-Level Your Leadership Presence with Action!
Be smarter on Monday than you were on Friday!
~~This is Full 4 hours of communication and leadership skill building~~
Ideal for any Silicon Valley Executive, Entrepreneur, or Founder. seeking more leverage.
1) skills enhancement. 2) a deeper understanding of leadership. AND,
GET AN ACTION PLAN to advance your professional profile in meetings and executive communication.
Results Guaranteed.
This will be one of the most helpful and pragmatic workshops you've attended!
Boost to your skills in leadership (+pitch, +innovation, +presentations).
There are more effective ways to understand:
– Your source of power and authority
– How others judge and how to appear and act smarter and with executive style
– What it takes to engage and gather support and motivation for the mission.
– How to steadily build your skills with a leadership persona and speech craft
In 4 hours, you'll understand but you'll also PRACTICE and experience specific interventions. Break the tired ways and gain options that ALWAYS increase power, credibility, and loyalty.
We do it with group insights, behavior tools like executive presence, and techniques of rapport.
Working lunch included.
Session starts at 10am SHARP! Please arrive early
LEADERSHIP UP-LEVEL PROVIDED BY EXECUTIVE COACH ROY TERRY ("Words & Presence")
Get it right!
Roy Terry has heard every style of weak presentation in Silicon Valley. And, he has then re-invented it on the fly, often to applause. As long-time host of "find your cofounder," "SV Entrepreneurs pitch practice", and numerous workshops on storytelling, networking, etc., he brings instant and accurate analysis to any communication challenge. If you want to disrupt the ordinary and make changes, you must have this kind of super direct and creative coaching. You'll gain keynote-speaker techniques and insights while you learn to properly frame and deliver professional messages that change outcomes. You won't be effective with sloppy wording and great words won't work if you blow the delivery. Learn how to get all of it right at the same time.