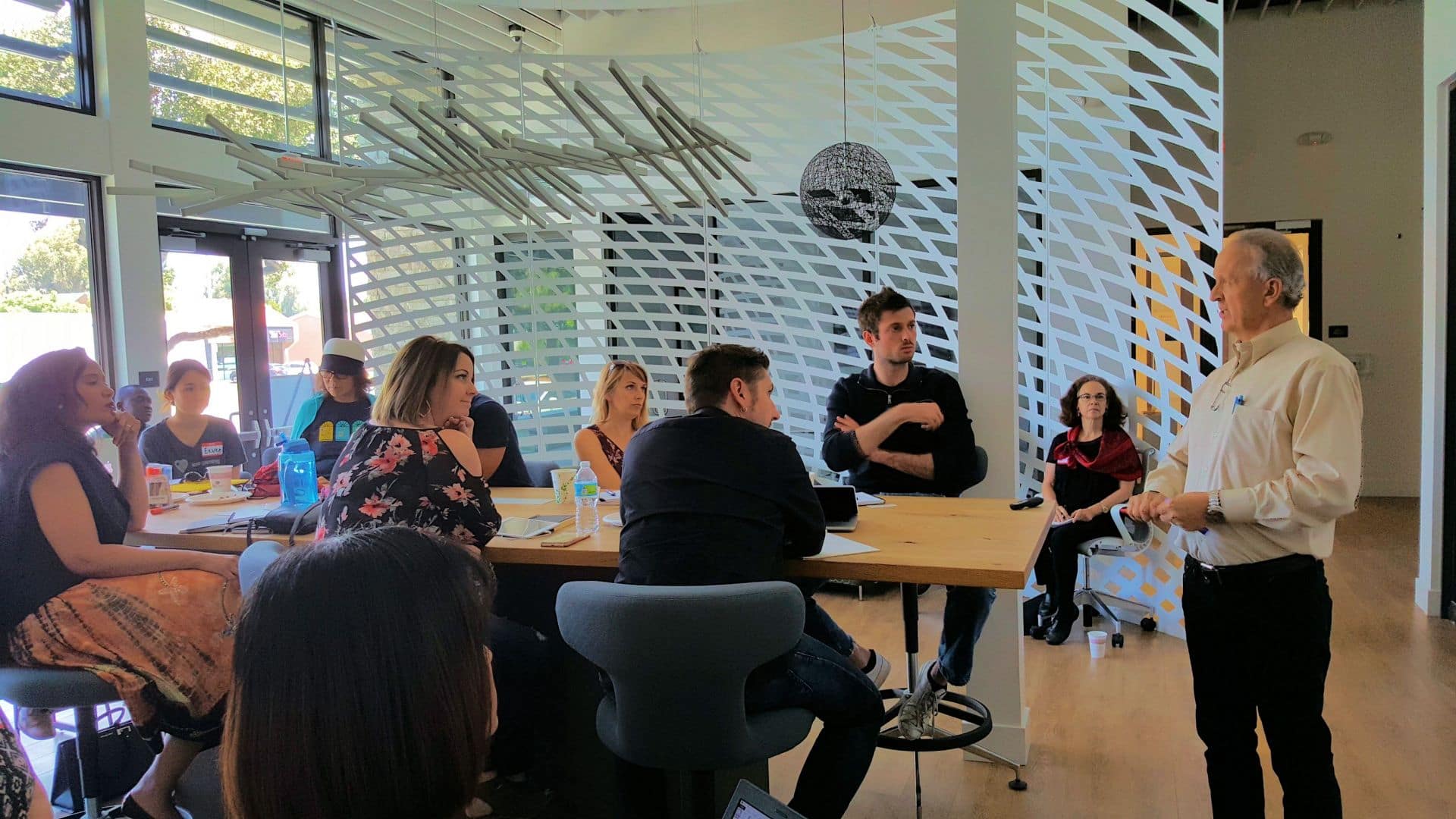 4 hours to Up-Level Your leadership Presence with Action
Jam Packed half-day (YES Full 4 hours!) of the best science, craft, and strategy enabling your growth
[thrive_link color='red' link='https://www.eventbrite.com/e/leadership-re-boot-smart-powerful-persuasive-tickets-46783731400′ target='_blank' size='medium' align='aligncenter']Save a Spot[/thrive_link]
Leadership progress still feels like a guessing game to most professionals. It doesn't need to be. Instead of chasing the next TEDx fad, digesting Harvard abstractions, or trying to guess your way, now you can get a top to bottom perspective on leadership grounded in science and skills that just work. This workshop could only be presented by Silicon Valley veteran and communication expert, Roy Terry. Mr Terry has invested decades of cross-disciplinary study to integrate science, craft, and performance in a training package that guarantees significant progress. You will learn how to appear smarter, be more powerful, and how to enlist support.
You'll get a perspective informed by decades of human behavior modeling, new neuroscience, and relevant performance crafts. Included will be the anatomy and strategy of executive presence, strategic storytelling, leadership templates, and corporate message development and practice. This is an intensive training that will inform every aspect of your leadership goals. Please sign up early as spaces is limited to the first 15 participants.
This workshop is for any Executive, Entrepreneur, or founder wanting to increase their leadership influence, and advance in rank or and results. SPECIFIC BENEFITS:
Learn and practice techniques to speak with more power
Develop skills to communicate with greater authority and credibility ("smarts")
Learn templates and patterns to relate, engage, and motivate team ("persuasive")
We include a working lunch.
Session starts at 10am SHARP! Please arrive early
[thrive_link color='red' link='https://www.eventbrite.com/e/leadership-re-boot-smart-powerful-persuasive-tickets-46783731400′ target='_blank' size='medium' align='aligncenter']Save a Spot[/thrive_link]