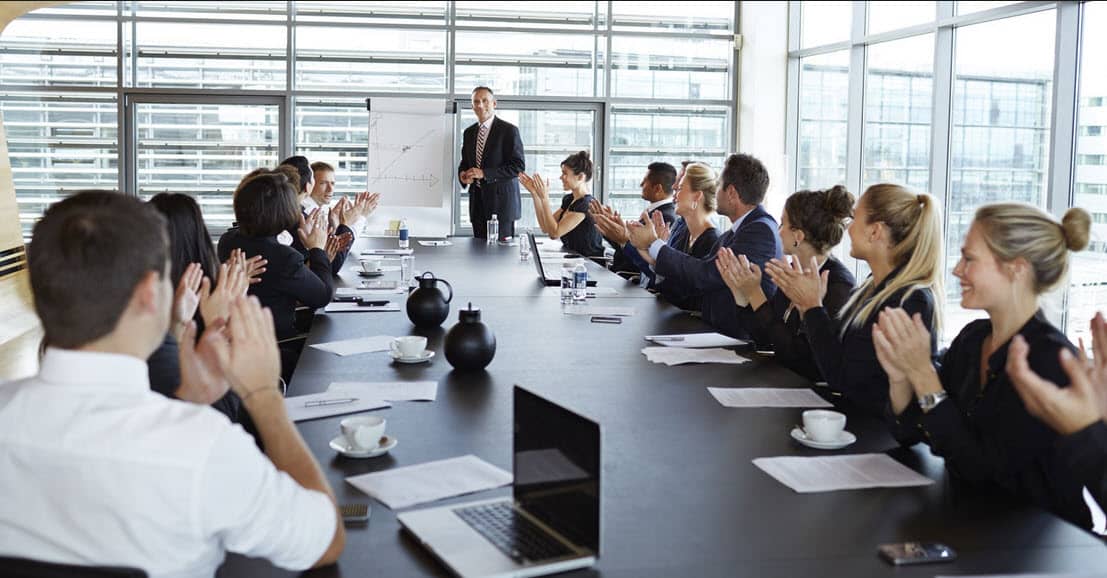 "Nailed it!" — How to Present like the Go-to Executive, Briefing & Demo (New!)
High-stakes presentations are a golden opportunity. Yet most people dread them!
Why not love them? In fact, if you follow guidance, you can make any presentation impress and sizzle. Learn how it works from a professional speaker and pitch coach.
Covering the tricks and techniques professional speakers employ to own the room and generate action.
Roy Terry has coached message and delivery for multitudes of CEOs, directors as well as founders and solopreneurs in Silicon Valley. In this demo you'll see how to unite content with enthusiasm that can't go wrong.
Join this one-of-kind opportunity to also compare notes with peer professionals. Check out ongoing training and coaching options and get your questions answered.
This event is offered for executives only and attendance is limited to 20 participants. Light lunch provided.
Please register now.